This is the registration page for Vampire: The Eternal Struggle European Championship 2019.

Before registering, please read the following :
– Your registration and matching payment grants you the right to enter any tournament scheduled of the Week of Nightmare (with some exceptions, see below), and one bundle of goodies.
– The Limited European Championship requires an additional fee. The number of players is limited to 40 (first come, first served). If this registration is closed, please send an-email to Alain (darkal_2@hotmail.com), our National Coordinator, and organizer of this Limited Event, to be wait-listed.
The list of registered players will be updated manually, so please do not panic if your registration went through but your name does not appear yet !

To register, follow this link.
If you have any questions, comments of remarks, just send us an email at ec2019vtes@free.fr
Sorry in advance, but for registration we use a French tool with pre-filled and non-modifiable fields, so not translated.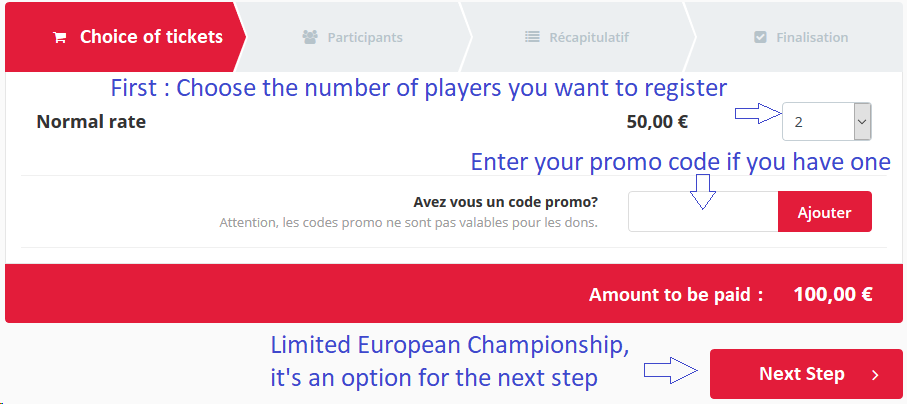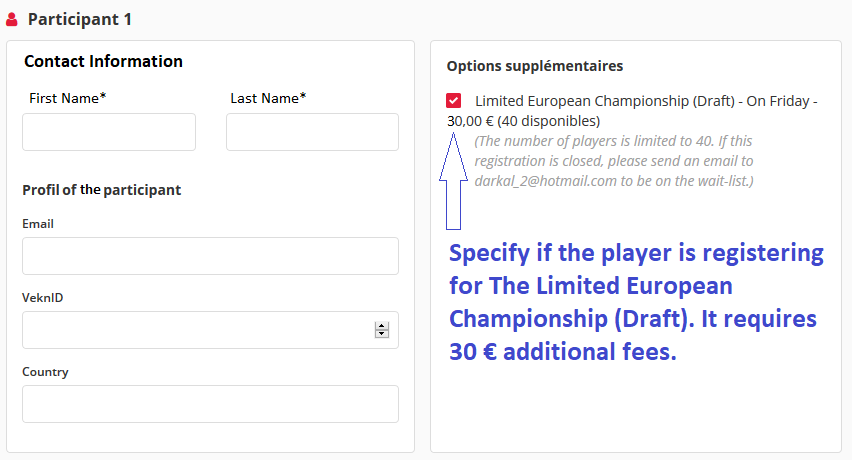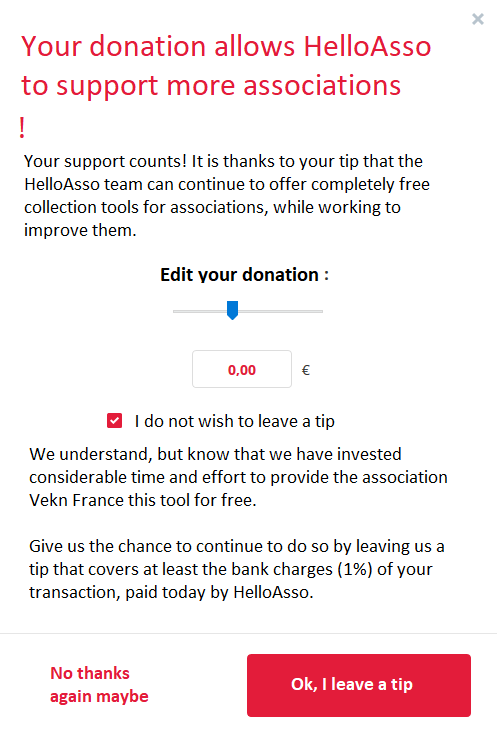 If you have problems with payment, you can contact HelloAsso:
By phone
Call the +33(0) 5 64 88 02 34:
Monday from 11h to 12h30 and from 14h to 18h
Tuesday to Friday from 9h to 18h.)
By email
contact@helloasso.com